Biosketch
Dr. Cynthia "Cissy" Fowler is a member of the Department of Sociology and Anthropology at Wofford College where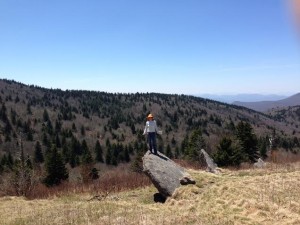 she teaches courses in the subdisciplines of cultural, ecological, and medical anthropology, as well as courses on ethnography, ethnographic film, cultures of Southeast Asia and Oceania, global health, and diversity.  Fowler participates in Wofford College's initiative to reform its general education curriculum, to improve tenure and promotion processes for faculty, and to prepare students for post-graduate scholarships. Fowler's research interests are in the areas of space-time cultures and biosocial dynamics. She has conducted ethnographic fieldwork in Indonesia, Hawai'i, and the U.S. South.  Fowler has published her research results in journal articles and books.  Dr. Fowler is the co-editor of the monograph series Global Change/Global Health published by the University of Arizona Press. Dr. Fowler has been an active member of the Society of Ethnobiology since 1999, serving as the book review editor of the Journal of Ethnobiology, the board secretary, and the co-founder of the pioneering open access journal Ethnobiology Letters.  She serves as the Society's President Elect from 2015-2017 and as the President from 2017-2019.
Classes Taught
Introduction to Cultural Anthropology and Communication
Diversity
Global Health
Ecological Anthropology
Medical Anthropology
Ethnography
Ethnographic Film
Cultures of Southeast Asia and Oceania
Fire Ecology of the Southern Appalachians
Earth [Nature] to [Exotic]: Frolicking in the Foothills
Woodworkers Workshop
Nature and Culture on Bali
Publications
Fowler, Cynthia T. and James R. Welch, editors. In Press. Fire Otherwise: Ethnobiology of Burning for a Changing World. University of Utah Press.
Fowler, Cynthia. 2016.  Biosocial Synchrony on Sumba: Multispecies Relationships and Environmental Variations in Indonesia. Lexington Books.
2015. Wayfinding Women: The Generation of Landscapes and Society through Female Entrepreneurship. Urbanities 5(1):83-94.
2015. With James R. Welch. Introduction: Special Issue on Fire Ecology and Ethnobiology. Journal of Ethnobiology  35(1):1-3.
2014. An Editor's Opinion on the Ethics of Open Access. Ethnobiology Letters 5:1-3.
2013. Ignition Stories: Indigenous Fire Ecologies in the Indo-Australian Monsoon Zone. Carolina Academic Press, Durham.
2013.  Book Review of Fire: Nature and Culture by Stephen J. Pyne. Progress in Physical Geography 37(5):722-724.
2011. With Amy Pittsenbarger. Interview with Ethnobiologist Dr. Elizabeth Widjaja. Letter from the Editors. Ethnobiology Letters 2:81-84.
2011. Performing Pisgah: Endurance Mountain Bikers Generating the National Forest. Anthropology News 52(3):11.
2009. National Teach-In on Global Warming. Anthropology and Environment Column. Anthropology News May 2009:42-43.
2009. Heather McMillen, Lisa Gollin, Cynthia Fowler, JD Baker, Dan Moerman, Elaine Elizabetsky, and Michael Heinrich. Tribute to the Late Nina Etkin. HerbalEGram 6(6).
2008. National Public Health Initiatives that Integrate Traditional Medicine. In Human Health and Forests: A Global Overview of Issues, Practice and Policy. Carol J. Pierce Colfer, ed. Pp. 295-315. London: Earthscan.
2007. With Evelyn Konopik.  The History of Fire in the Southern United States. Human Ecology Review 14(2):165-176.
2007. Book Review of Religion and Anthropology: A Critical Introduction by Brian Morris. American Anthropologist 109(1): 221-222.
2006. Edited with Deborah Kennard. The Encyclopedia of Southern Fire Science.  Available at http://forestencyclopedia.net.
2005. Why is Maize a Sacred Plant? Social History and Agrarian Change on Sumba.  Journal of Ethnobiology 25(1):39-57.
2003. The Ecological Implications of Ancestral Religion and Reciprocal Exchange in a Sacred Forest in Karendi.  World Views: Culture, Environment, Religion 7(3): 303-329. 
2003. Human Health Impacts of Forest Fires in the South: A Literature Review. Journal of Ecological Anthropology 7: 39-63.
2002.  Book Review of People, Plants, and Justice: The Politics of Nature Conservation. Journal of Ethnobiology.
2001. Ecosystem Health and the Political Process: Ullsten and Rapport Revisited.  Journal of Ecosystem Health 7(3).