Dr. Phillip Stone '94
Archivist, Wofford College
Lecturer in Government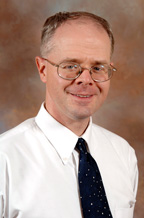 I maintain the archives of Wofford College and of the South Carolina Annual Conference of the United Methodist Church. The archives include the permanently valuable records of the college and the Methodist Church. In addition, I teach a course in southern politics for the Department of Government, serve as a freshman-sophomore adviser, and work with the college's chapter of Phi Beta Kappa. I maintain a blog about the college archives.
Outside of Wofford, I enjoy living in an old home in Spartanburg's historic Hampton Heights neighborhood. I serve as the historian on the city's Board of Architectural Design and Historic Review.
Courses Taught:
GOVT 480 – South Carolina Politics and Government – check the "class updates" link in the menu above for recent class announcements, assignments, and lecture notes.
GOVT 333 – Southern Politics – Fall 2012