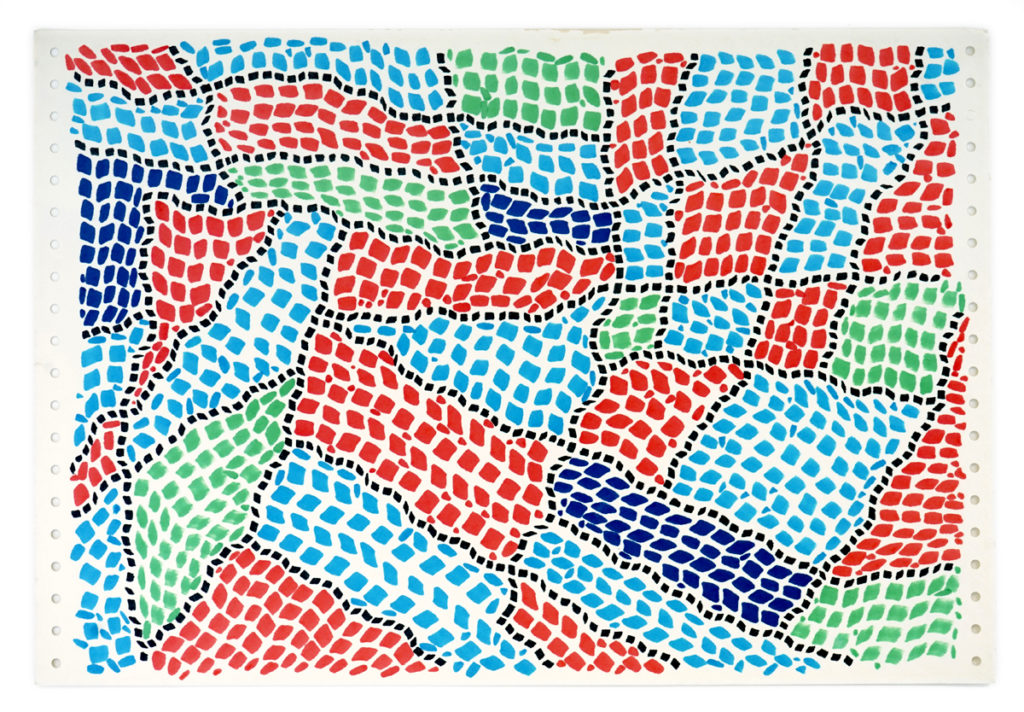 artist statement:
I was born in New Orleans but had barely lived there a year when my family moved to North Carolina. I love the Tar Heel state, but from an early age I have consistently looked for ways to reconnect with my city of birth and its rich cultural tradition. This sort of homecoming takes place in many ways, but perhaps my strongest connection comes through my interest in the Crescent City's chief export: jazz music. For many years now, I have gravitated toward jazz because of its freedom of expression and often spontaneous style of creation. While I have played trombone in school jazz groups in the past, my main route of reconnection now takes place through my art. Over the past year, I repeatedly found myself choosing to listen to jazz while in the art studio, particularly the sub-genres of hard bop jazz and cool jazz. These styles correlate with the essence of my works, particularly through the way the theme unfolds from a single idea into a complete, complex work.
Many of my drawings and paintings, non-objective in style, explore geometric abstraction. Typically, the drawings start with a spontaneous idea through a single line or pattern. Upon further development, the correlation between design and music became more prevalent. The layering of lines and colors upon each other plays a key role as well. As an example of the musical connection, the relationship between line and color in my piece "A Little Busy" reflects the relationship of instruments and melodic patterns in Art Blakey's 1959 tune "Just Coolin'." Through the process of creation found in pieces like these, I can catch glimpses of home anytime I like.

What's Next? My latest project focuses heavily on large-scale paintings in a non-objective style, as well as depictions of New Orleans iconography like historic buildings and musicians, incorporating the abstracted themes of the pieces included in this exhibition.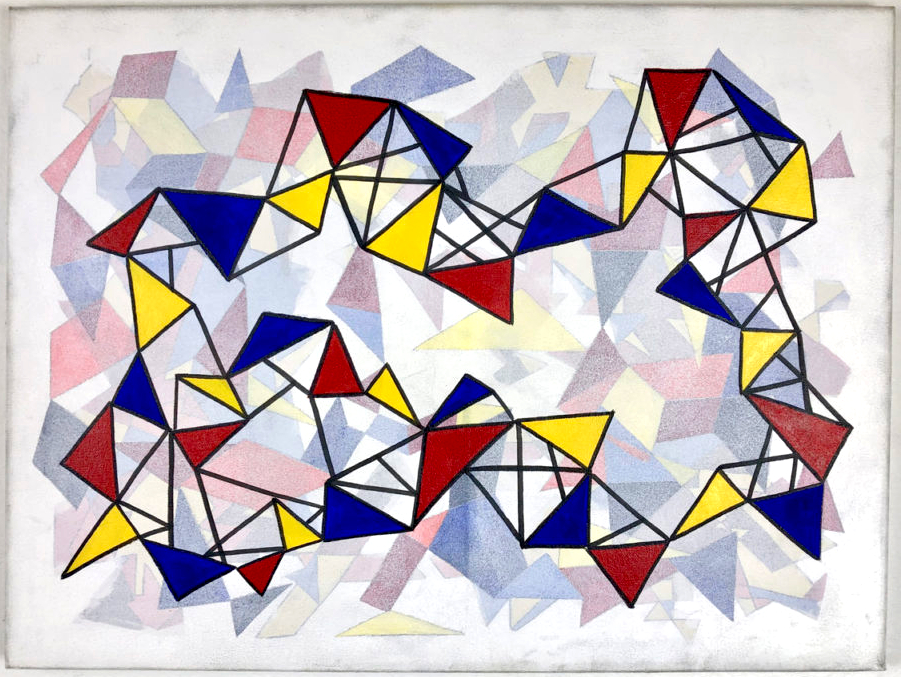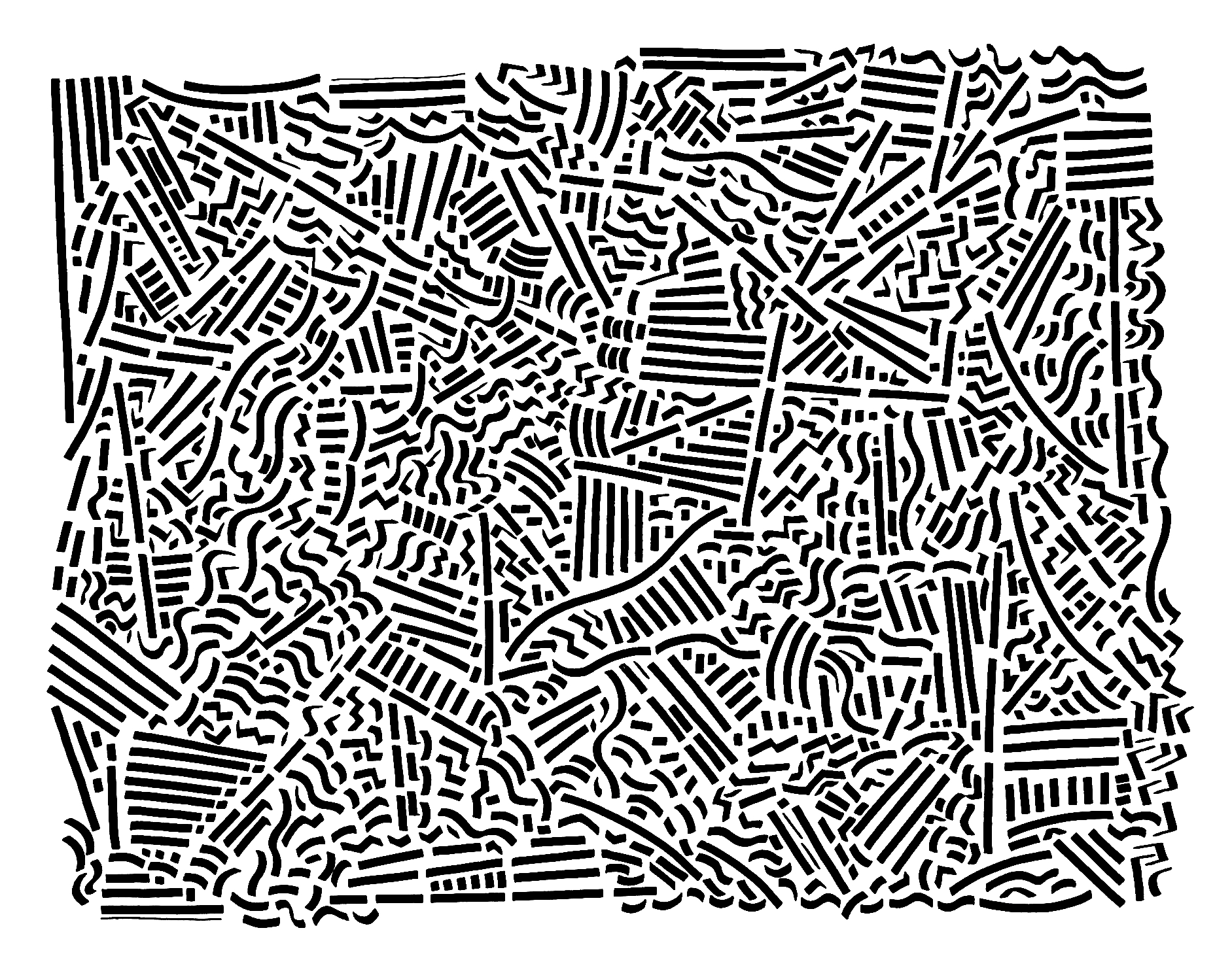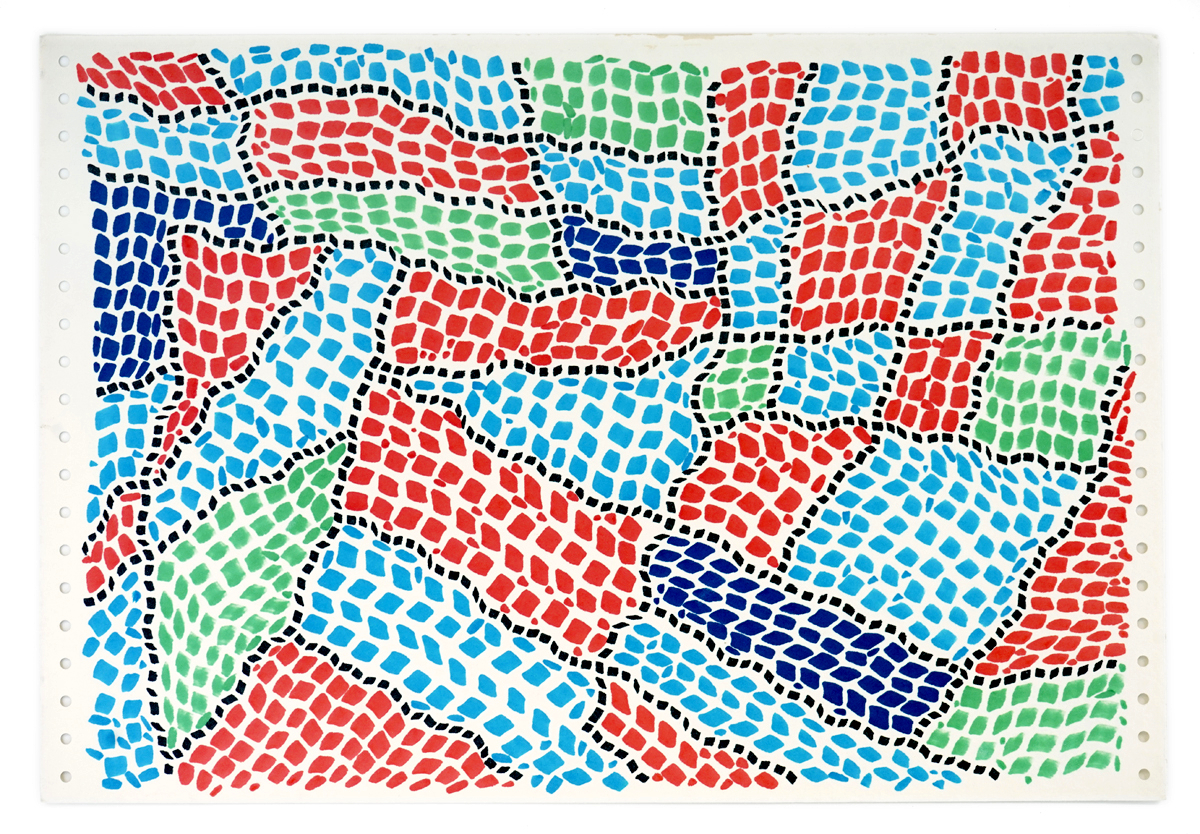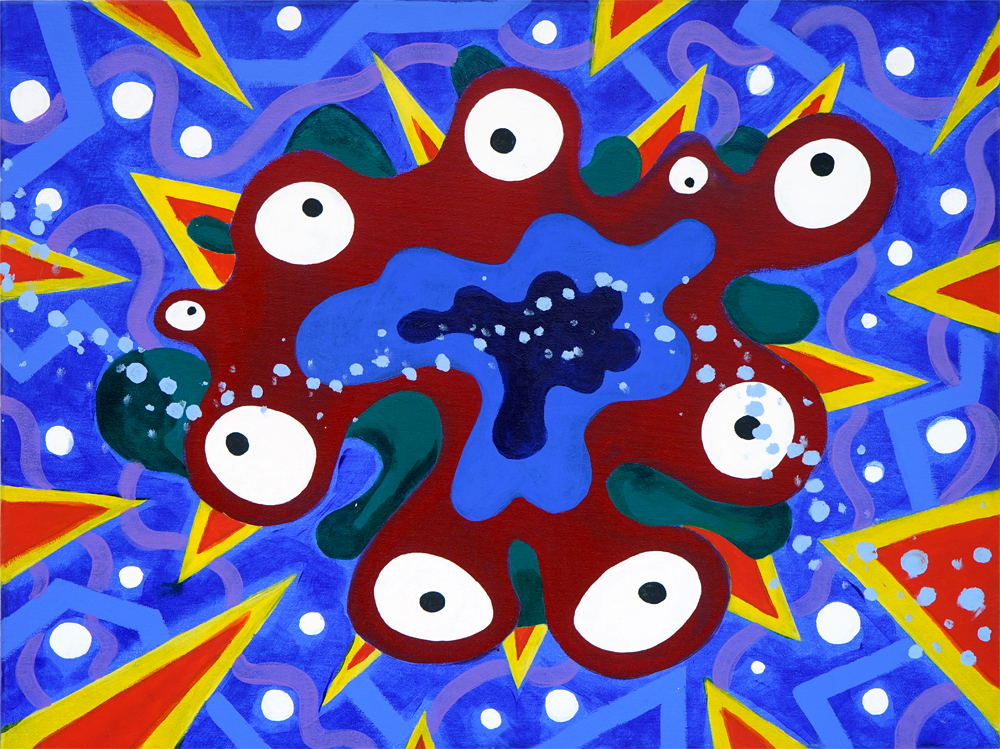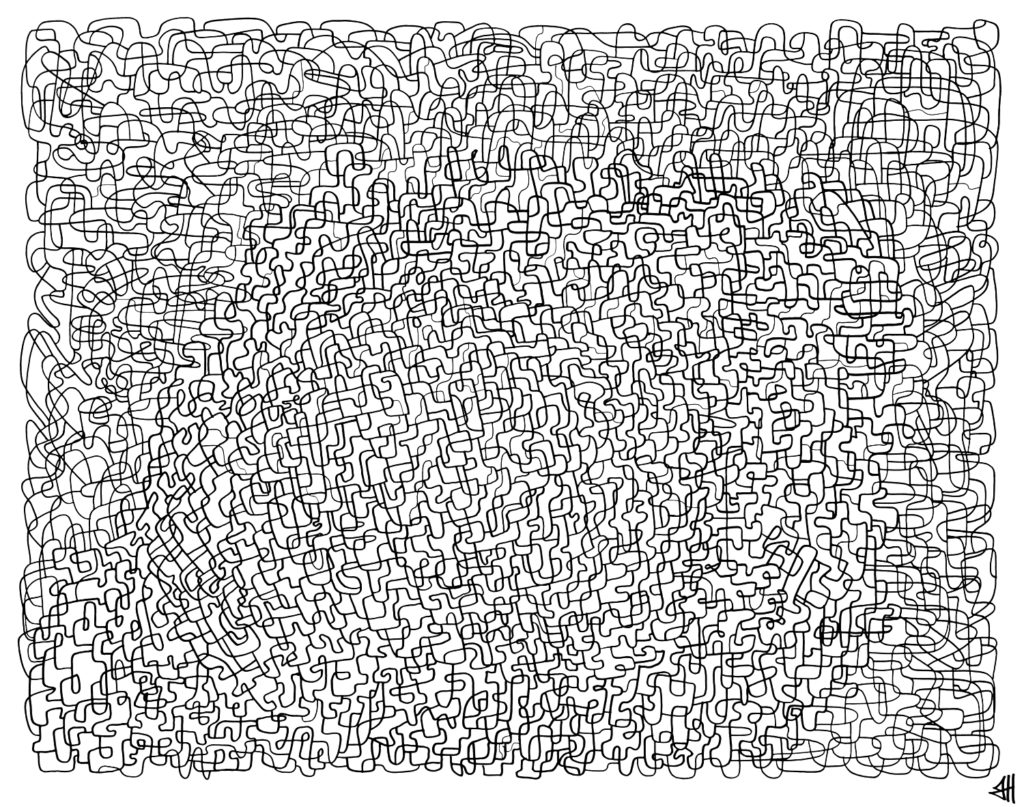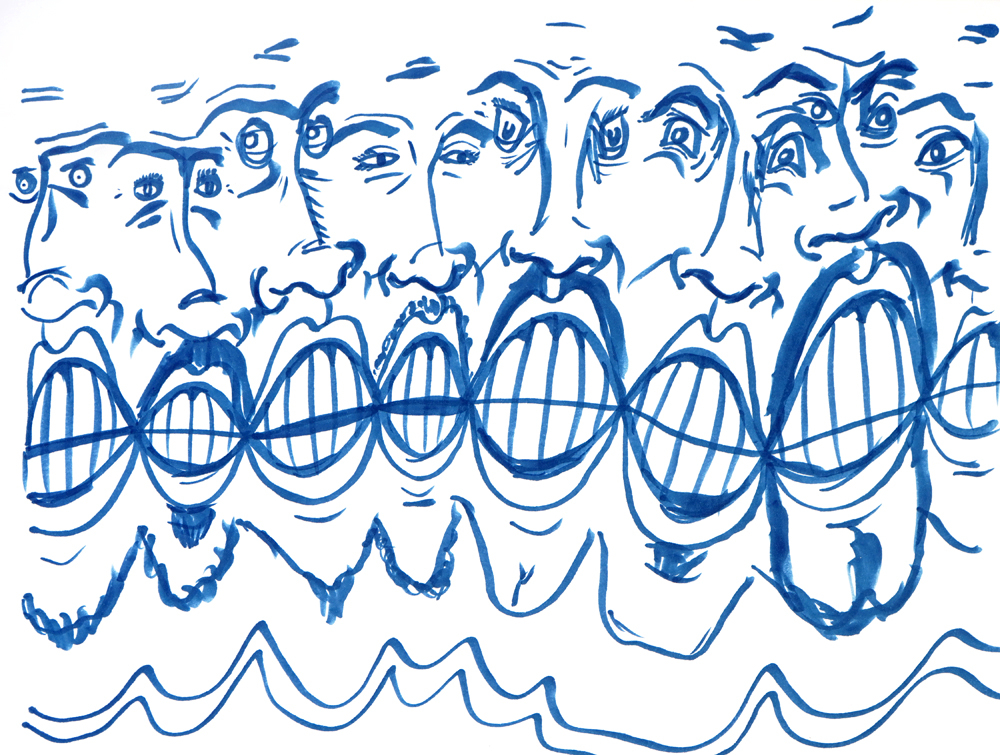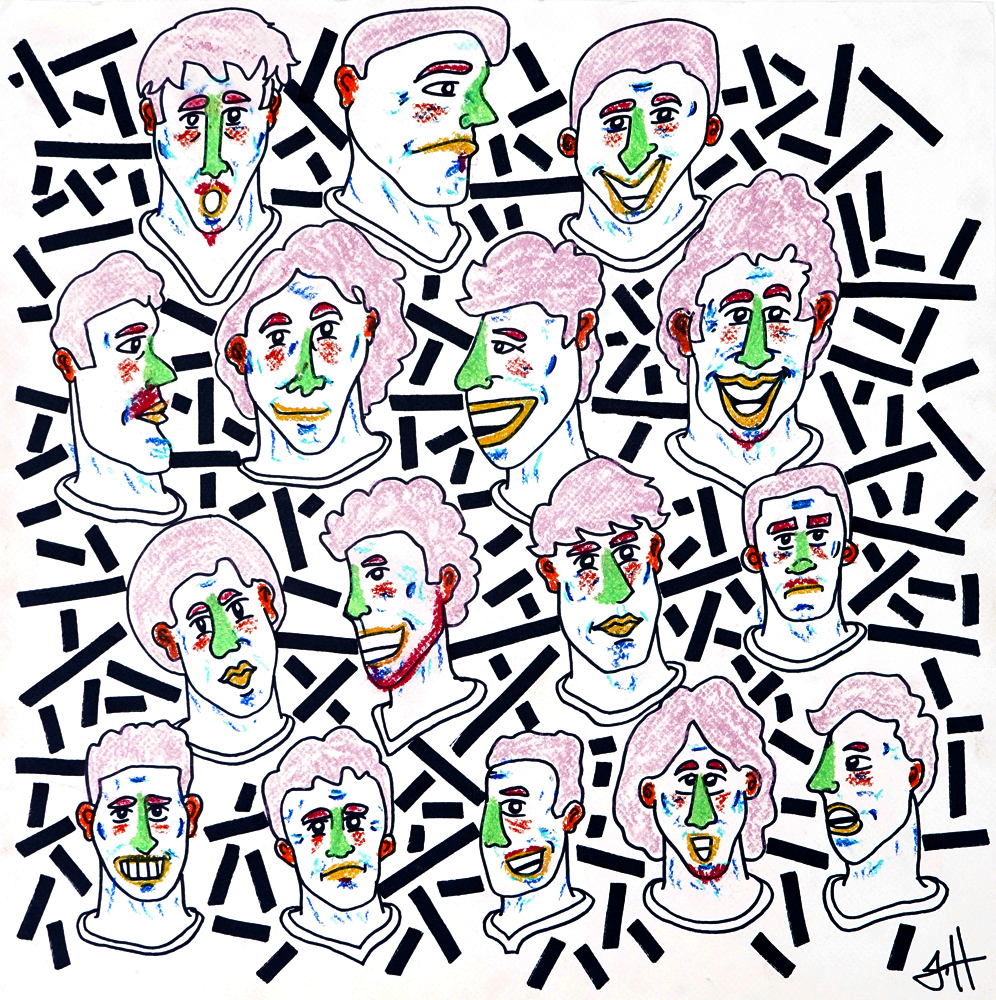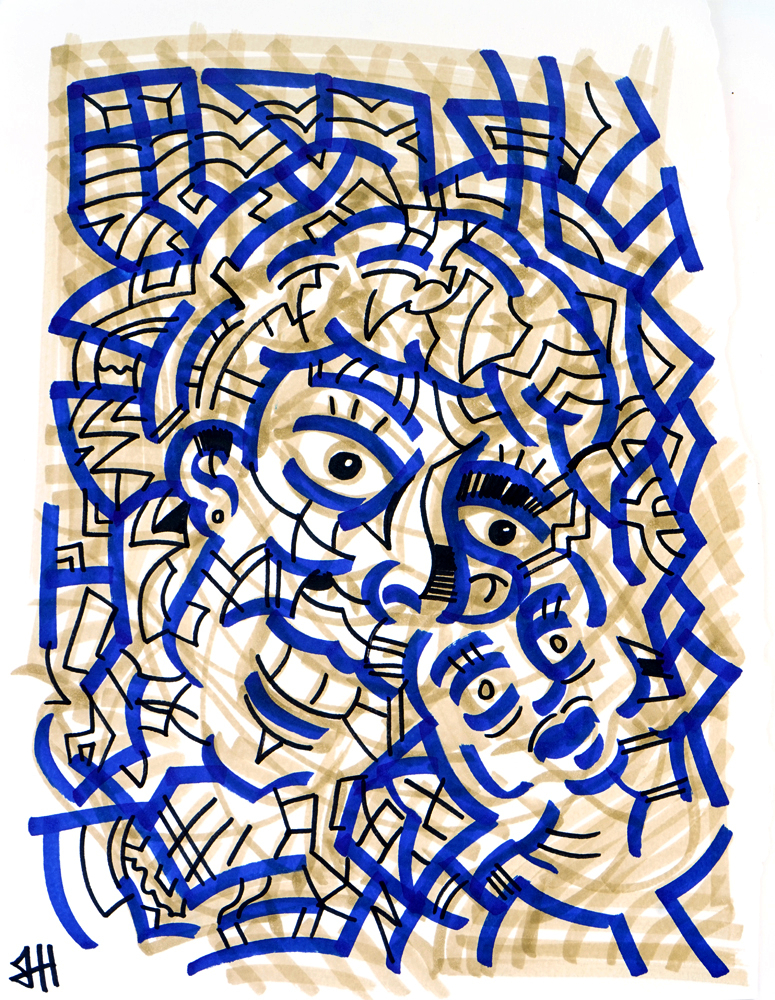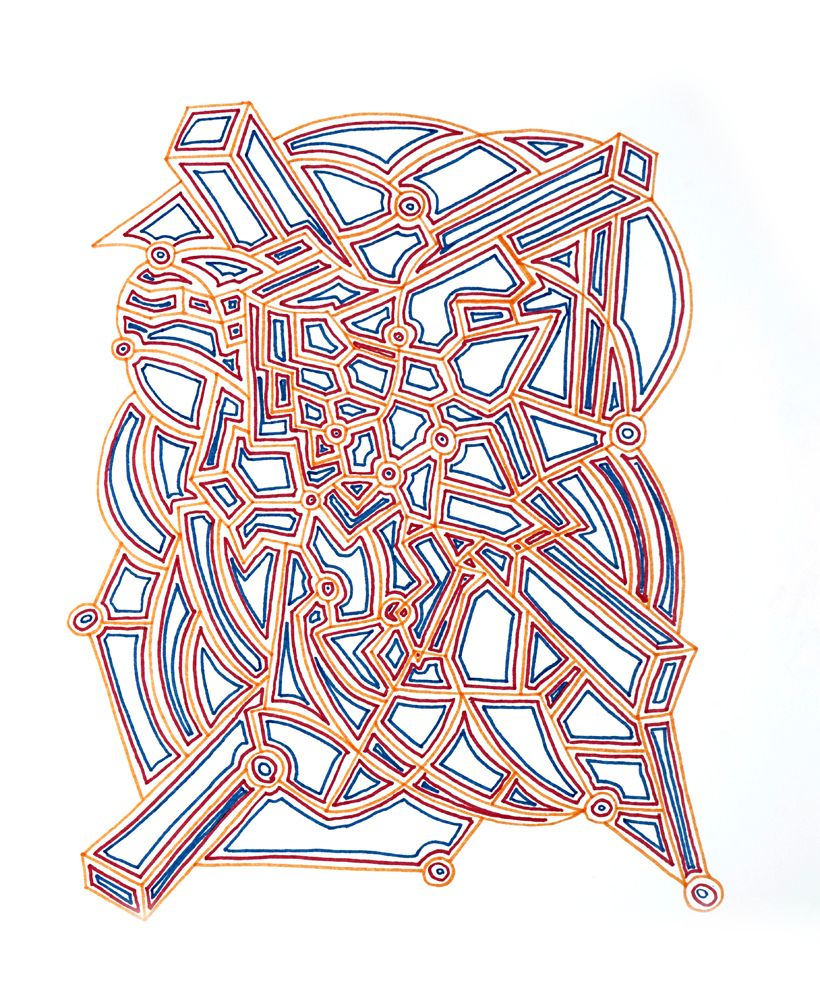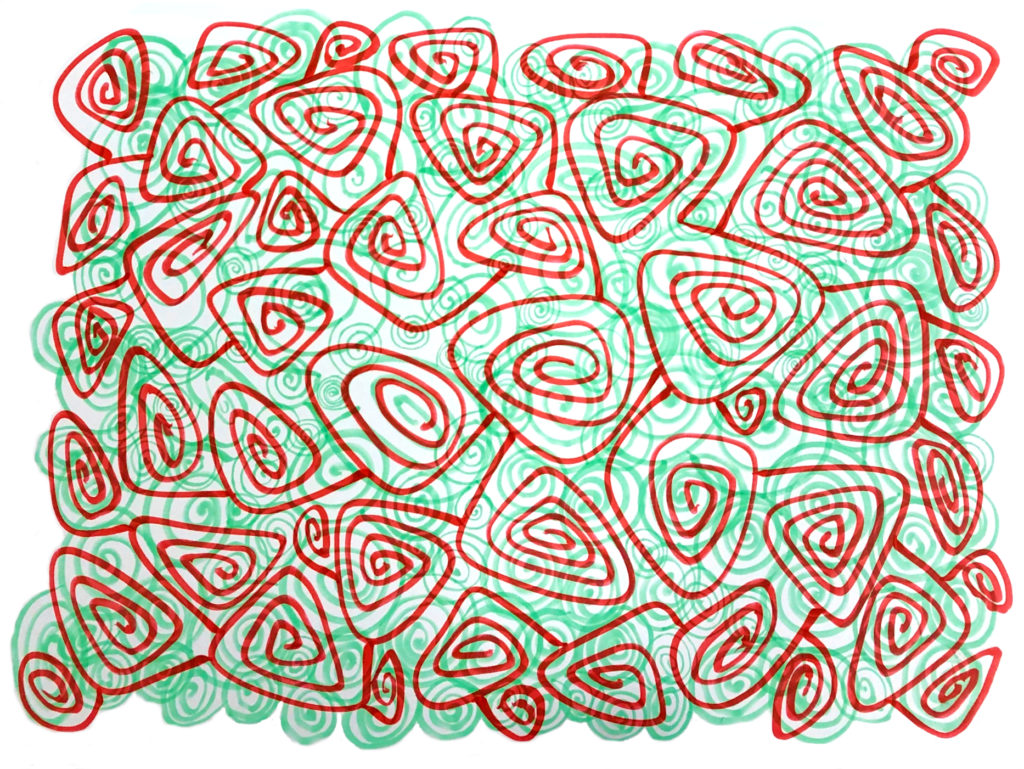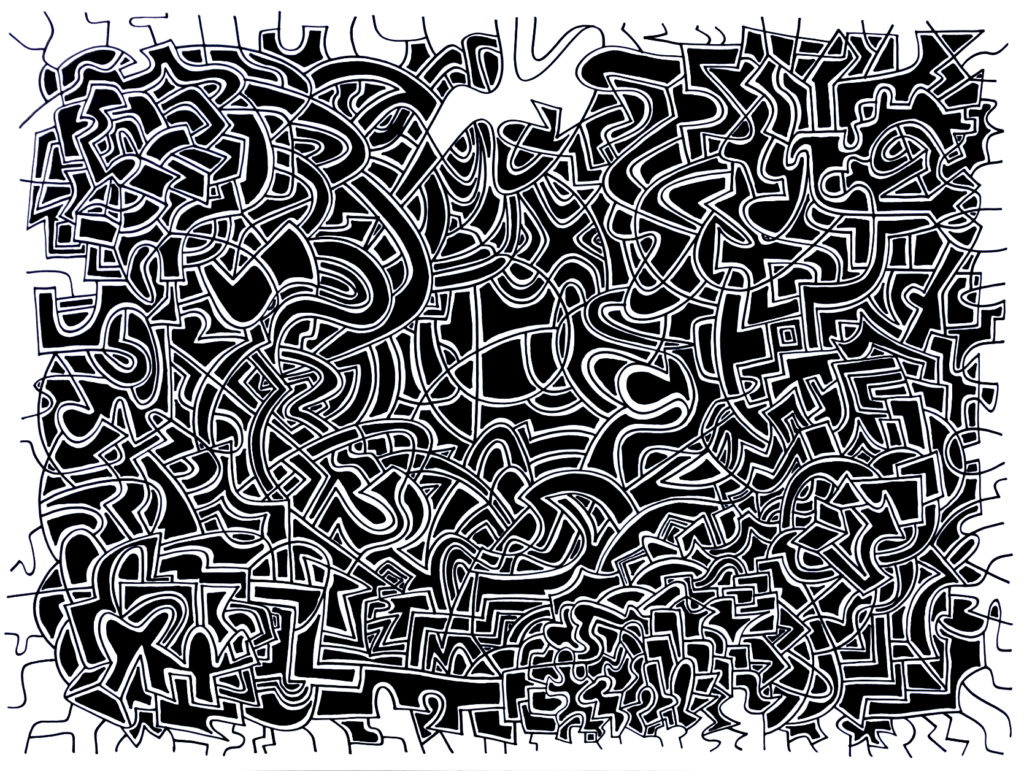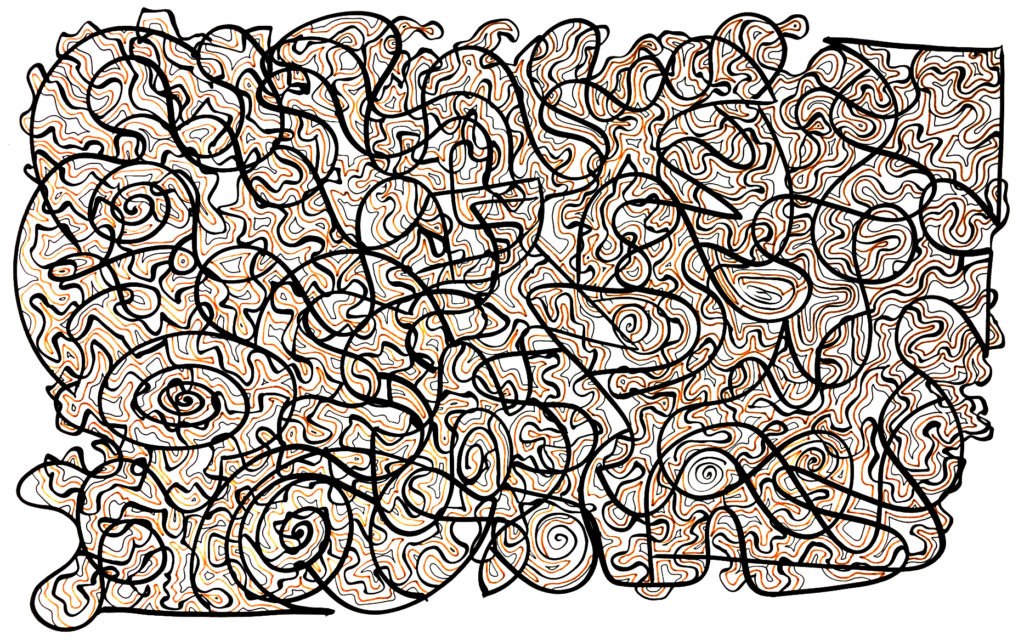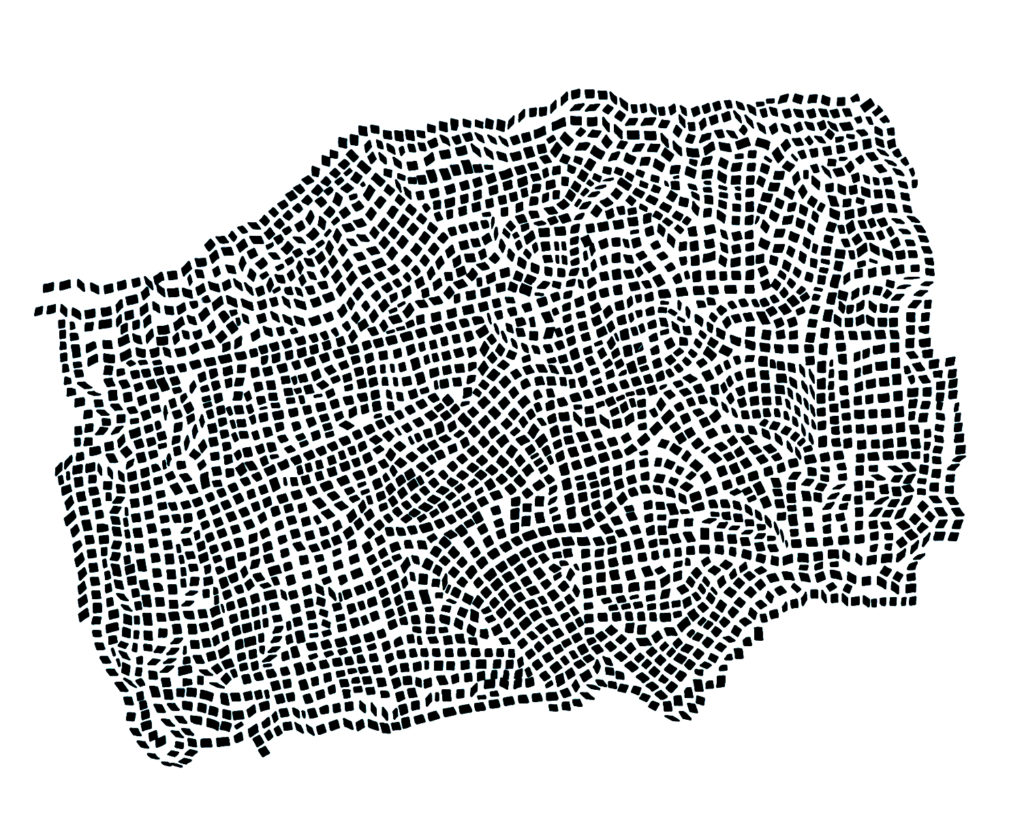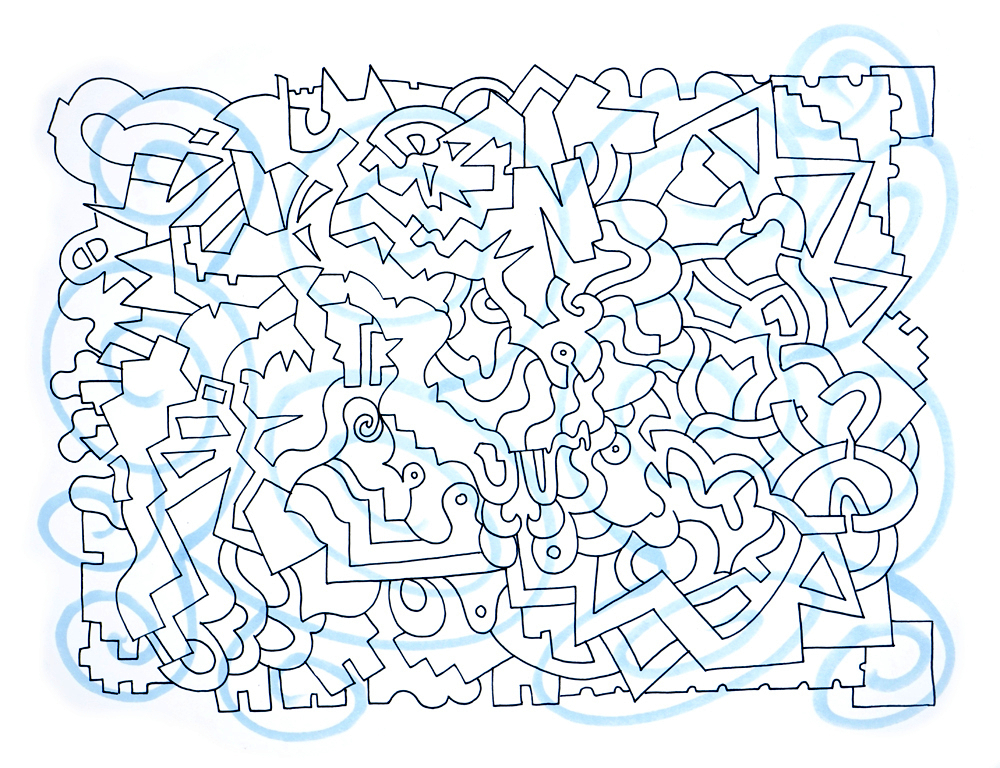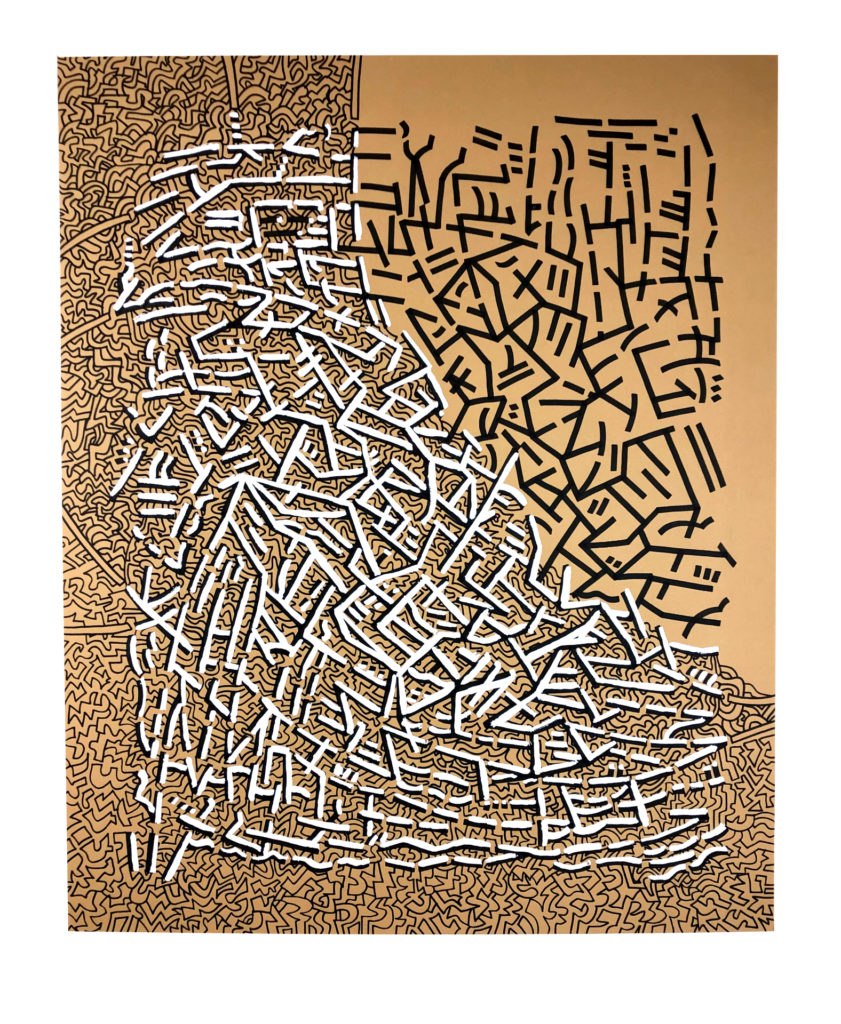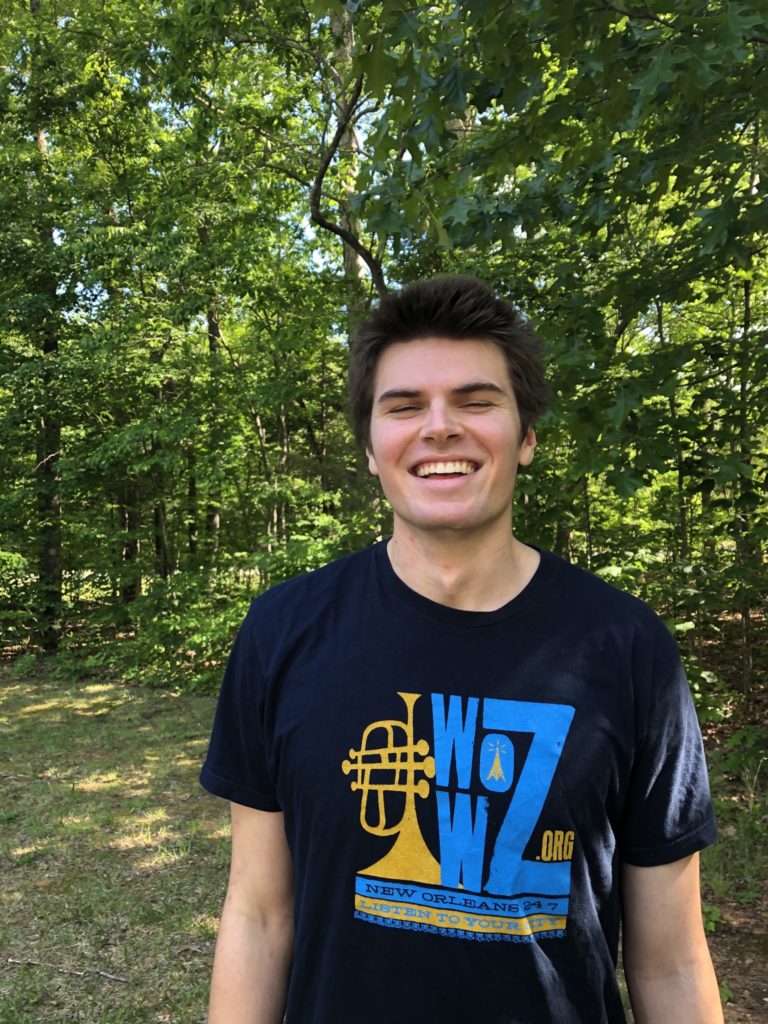 artist's bio:
Jonathan Hall is a senior English major and Studio Art minor from Mebane, North Carolina. He is a hurdler on the track & field team at Wofford, the cartoonist & illustrator for the Old Gold & Black, Wofford's campus newspaper, and a member of the Wofford Men, the college's all-male a cappella group. Over the past two summers, Jonathan has worked as a Bible Study Leader with Passport Camps, leading children and youth in various activities, including visual arts. When Jonathan is not making art, he enjoys listening to his vast collection of vinyl records, playing the Wii with his sisters, completing crossword puzzles with his parents, playing basketball with his neighbor, and relaxing with his cat, Bert.
Recent exhibitions include the 2019 and 2020 Wofford College Department of Art and Art History Juried Student Exhibition, as well as participating in the Artist's Guild of Spartanburg annual "Artists Going Live" event in November 2019. Jonathan also has two pieces featured in a private collection in South Carolina.